AWAY SERVICE WITH THE UNITARIAN FELLOWSHIP OF SARNIA AND PORT HURON
January 30, 2022 @ 10:30 am

-

12:00 pm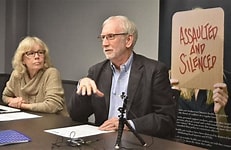 Code White – Sounding the Alarm about Violence Against Healthcare Workers
Through health care workers' own voices, we learn what it is like to work in a state of almost constant hypervigilance, never knowing for certain when they might be harassed or threatened or assaulted. They are the true "experts" about such violence and its negative physical and psychological. Their ideas for prevention are based on their own personal knowledge and lived experience. The book reveals the institutional and systemic failure to protect health care workers from violence and the failure to adequately support them in its aftermath. Violence against health care workers is symptomatic of sick health care system that is inexorably unravelling. Increasingly, governments are failing to provide much needed funding for health care, leading to frustratingly long patient wait times, understaffing, bed shortages, and appallingly impersonal long-term care. Under such conditions, it is not surprising that violence against rushed and harried staff would flourish.
James Brophy and Margaret Keith both have PhD's in environmental health from the University of Stirling in Scotland.
As a couple and as research partners, they have studied an extensive range of important occupational and environmental health issues. Both worked at the Sarnia Occupational Health Clinic for Ontario Workers (OHCOW) where they helped to document one of the largest cohorts of asbestos diseased workers in Canadian history – the industrial workers in Sarnia. They also assisted the First Nation's community of Aamjiwnaang in examining health problems that were hypothesized to be associated with environmental pollution arising from the petrochemical industry.  Margaret was a co-author, along with Ada Lockridge, of an article that found a skewed birth ratio among the Aamjiwnaang community that generated international scientific attention. In 2008 they were recipients of the Gold Award in Environmental Health by Canadian Geographic for their work in assisting the Aamjiwnaang community.
They have just had a book published entitled Code White: Sounding the Alarm on Violence against Health Care Workers, which drew heavily on three important research studies they conducted over the past five years. The first two focused on violence against health care staff in the hospital and long-term care settings and the third on health care worker protection during the pandemic.