Our staff are Teah Lauermeier and Holly Jones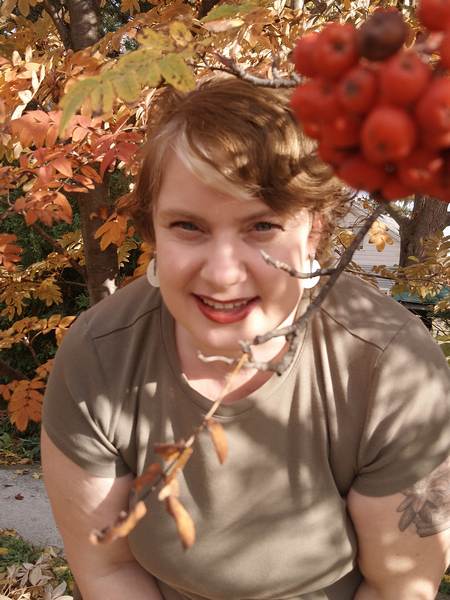 You'll often spot Holly (Mochun) greeting newcomers, members and friends at UCG's front doors. Holly began attending UCG in 2018 with her partner, Allison and their two children, Audrey and Galen. She identifies as both Zen Buddhist and Unitarian Universalist. 

She produces our UCG Connections This Week newsletter, coordinates building rentals, organizes our pledge campaign, and arranges the annual ceremony for new members. If you are wondering how to get more involved in any aspect of UCG's community, she can connect you with the right volunteer. She can be reached at admin@guelph-unitarians.com.
Originally from Toronto, Teah moved to Guelph Summer of 2020. Soon after settling down in Guelph she joined the UCG as she had been a part of many Unitarian communities in Toronto and loved what Unitarianism could offer.
Teah is a Registered Early Childhood Educator with certifications in Waldorf Birth to 3 and ongoing Esoteric Spirituality training and practises. Teah has a natural green thumb and looks after the gardens around the UCG.
Teah's approach to fostering children's physical and spiritual growth is centered around childrens' need for good role models; adults whom they can emulate. She employs a combination of structured activities and free play including many opportunities to be creative and innovative.
L-R: Carey McDonald (member-at-large), Helen Prinold (secretary), Wanda Gordon (treasurer), Linda Reith (president), and Forrest Smith (Vice President). 
Photo credit: Holly Jones